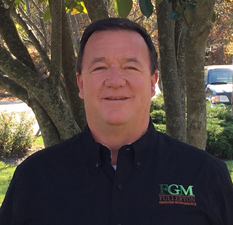 Owner
Scott B. Fullerton
Scott has over 30 years of experience in landscape management. After earning a Bachelor of Science in horticulture from Penn State University, he worked in various capacities throughout the industry before founding Fullerton Grounds Maintenance in 1994. Scott is a Certified Landscape Nursery Professional through the NJNLA and is also a state licensed pesticide applicator.
Sales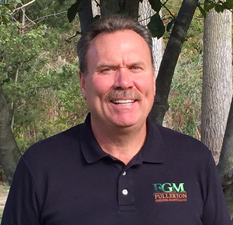 Sales
Matthew Dalton
Matt joined Fullerton Grounds Maintenance as a sales manager in 1998. As FGM's primary client liaison, Matt oversees the development of sales contracts and is responsible for quality control and customer satisfaction for over 100 accounts.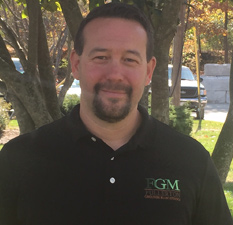 Sales
Andrew Shaw
Andy has a Bachelor of Science in horticulture from Delaware Valley College in Doylestown, PA. He has provided the highest level of customer service in the NJ market for nearly 20 years, specializing in the management of commercial grounds maintenance services. Andy provides clients with an unparalleled level of service, strategic enhancements and timely year-round solutions that result in long-term customer relationships and satisfaction.
Grounds Maintenance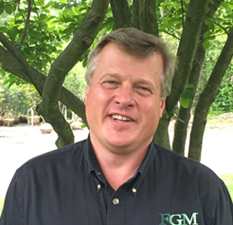 Grounds Maintenance
Jan Bera
Jan Bera brings 23 years of experience in ornamental tree and turf management to Fullerton Grounds Maintenance. He is licensed in NJ for pesticide application on turf and ornamental shrubs, as well as fertilization. In addition, his managerial background is put to good use in his role overseeing his portfolio of commercial and corporate sites.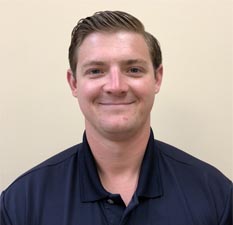 Grounds Maintenance
Will Fullerton
Will attended of Penn State University, where he studied both landscape contracting and horticulture. In his role as a maintenance manager, he is responsible overseeing the operations of division supervisors to ensure successful organization and implementation of weekly maintenance services for an extensive portfolio of varying property types. In addition, he serves as a primary customer contact, maintaining consistent communication with all clients to ensure customer satisfaction. Will has been a member of the FGM team since 2009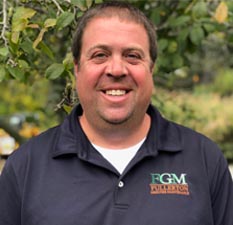 Grounds Maintenance
Ken Marhefka
Ken draws upon nearly twenty years' experience and his vast plant knowledge in his supervisory role at FGM, overseeing a variety of projects ranging from hardscape installation, large scale plantings and reforestation efforts. He attended both CCM and Rutgers University and has been an FGM team member since 2014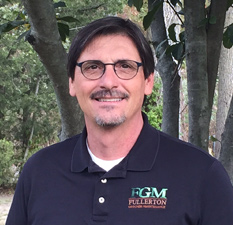 Grounds Maintenance
Bill Mason
Bill has a Bachelor of Science in landscape contracting and an Associate's Degree in ornamental horticulture, as well as 35+ years of experience in the industry. He specializes in grounds management of large corporate and commercial accounts. His expertise also includes project management, turf management, design of seasonal floral displays, digital landscape design and snow removal management.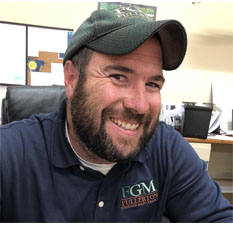 Grounds Maintenance
Nick Micheli
Nick leads FGM's enhancement crews, supervising the implementation of landscape installations to ensure that quality control and client satisfaction standards are met. A graduate of Lehigh Valley Technical Institute, he specializes in heavy equipment and also completed OSHA's 40 hour Hazardous Waste Operations and Emergency Response Standards training. Nick joined FGM in 2015.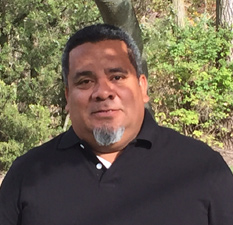 Grounds Maintenance
Roberto Ortega
Roberto is Fullerton Grounds Maintenance's longest-tenured employee, having been with the company since its inception in 1994. He supervises all crews and grounds maintenance sites associated with FGM's Morristown facility and also oversees property enhancement production for the entire company.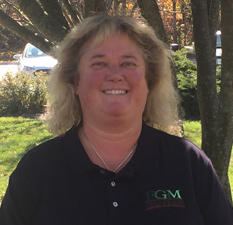 Grounds Maintenance
Kimberly Zuber
Kim has over 20 years of industry experience and has been with Fullerton Grounds Maintenance since 2001. She supervises all crews and grounds maintenance sites affiliated with FGM's Kenvil facility.
Landscape Architecture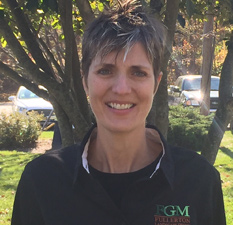 Landscape Architecture
Kristin Hoffman
Kristin is a graduate of Penn State University with a Bachelor of Arts in landscape architecture, which included studying a semester abroad in Rome. She has been designing in NJ since 1998. Kristin has experience in residential and commercial design, as well as extensive knowledge of hardscape materials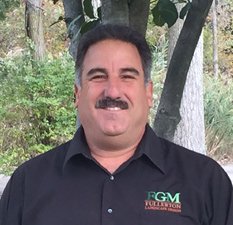 Landscape Architecture
Barry Yacker
Barry is a graduate of West Virginia University with a Bachelor of Science in landscape architecture. He practiced in MD from 1990 to 1996 and has practiced in NJ since 1996. Additionally, he has worked on projects in PA, NY and CT. Barry is a licensed landscape architect in NJ (License #AS000893) and NY (License #002039), and is a member of the American Society of Landscape Architects. He has worked with some of the area's top builders for more than 20 years. Working on single-family and townhome communities, single-family estate homes, commercial and municipal projects, Barry has experience in all aspects of the design process, as well as municipal and state approval processes.